Try Our Outlook Add-in Tool
Try ChatGPT for Outlook to experiment with using different prompts to manage and process your emails.

*Works with your Microsoft 365 Account.
**Requires your own ChatGPT API key.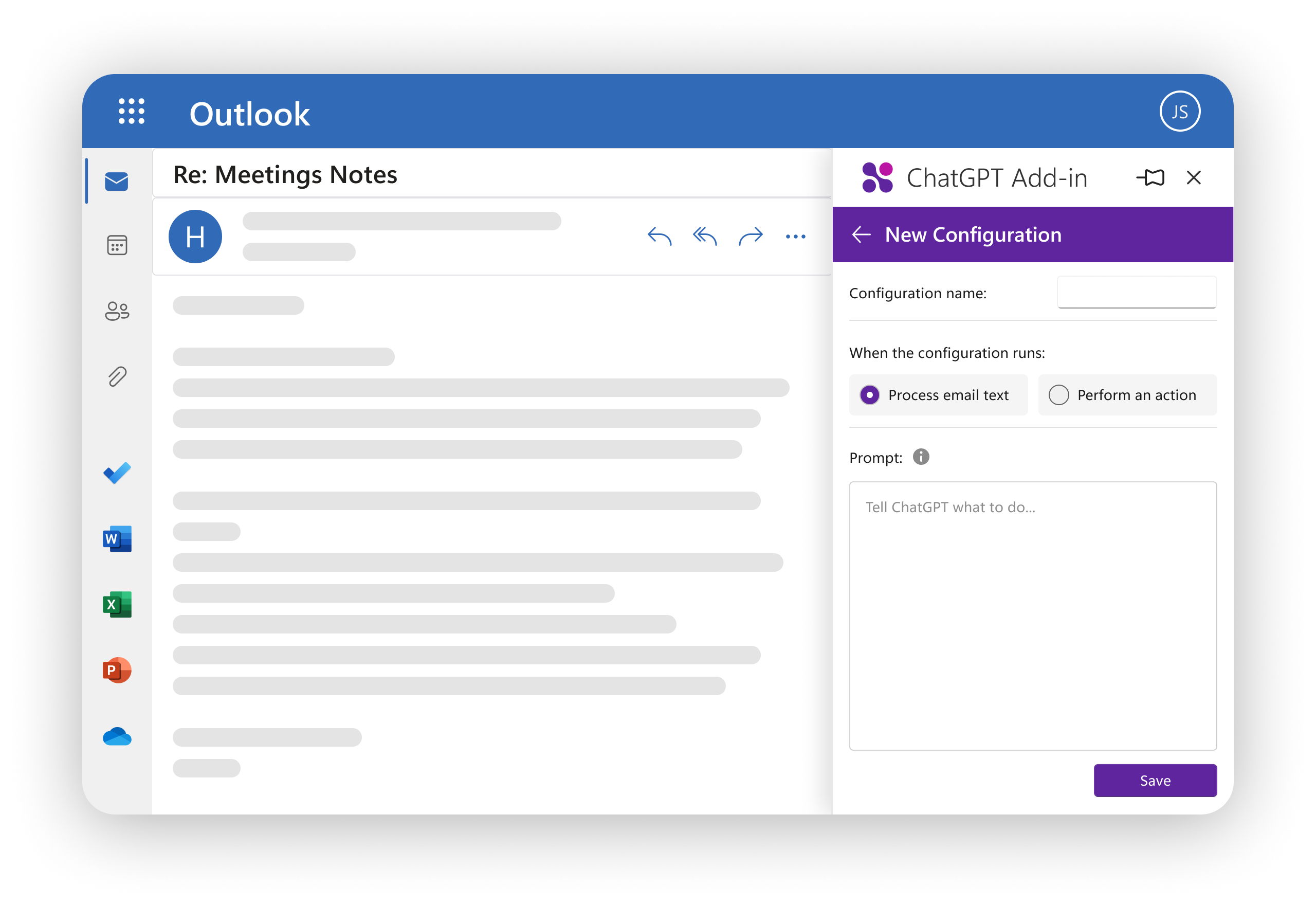 Test Your Prompt Engineering Skills!
Use ChatGPT Outlook Add-in to experiment with using different prompts - be as creative as you want, and see what can you do with it inside Outlook!
Using your own custom prompts, you can streamline your everyday email tasks - such as automatically summarising or highlighting important emails to help you quickly identify and prioritise messages.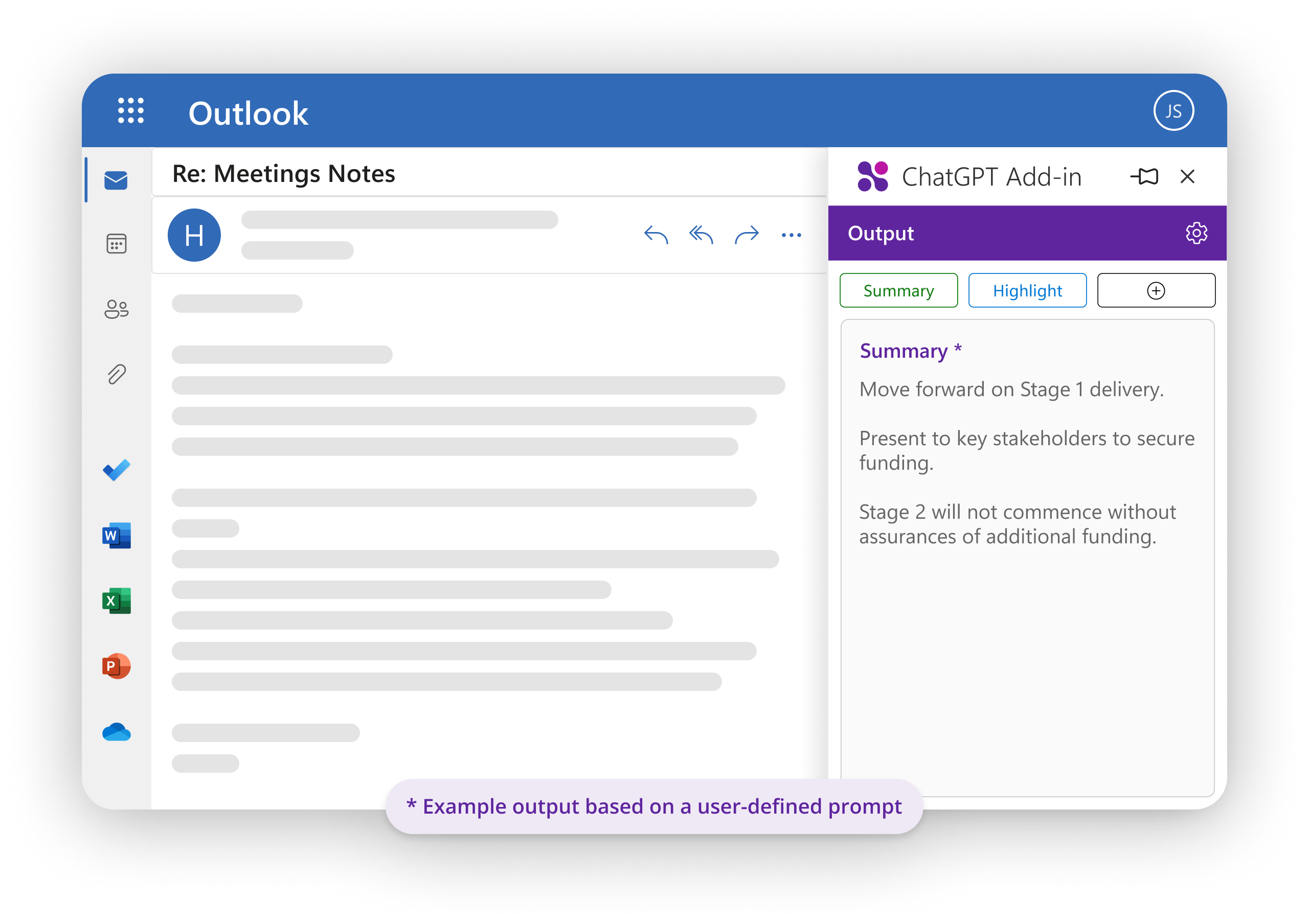 With the overwhelming number of emails that flood our inboxes every day, managing and processing them efficiently can be a daunting task. Our solution was to create a ChatGPT Add-in to take the pain out of email – using your own custom prompts to manage and process your emails.
So, why are we giving it away free? Because we hope you like it enough to ask for a custom version made for your specific needs!
"The ChatGPT Outlook Add-in has the ability to customise prompts, manage configurations, and compare outputs. It has streamlined my email workflow and boosted my productivity."
"ChatGPT Outlook Add-in allows me to optimise my email handling efficiency. Using my own prompts, I've configured it into an essential tool that ensures I never miss important details amidst the email deluge"
"Customisability is key. This level of personalisation has enhanced my email triaging process and ensures I focus on what matters most."
Using my own prompts, it's allowed me to flag an email as high priority or mark an email as important, and ensured that critical messages receive the attention they deserve. It's now a time-saving feature that keeps me organised."